Should I go with a WordPress site?
WordPress seems to be everywhere! It's a powerful, richly featured platform that should be strongly considered. But, it isn't for everyone. Sometimes, it can be overkill.
IMHO, a customer can be too quick in choosing WordPress as their platform.
If you aren't going to be adding a lot of your own content and updates, an HTML template should work fine. Just make sure it is responsive.
You'll also save some money. A typical WP theme is $45 and up. A great HTML theme can be purchased for $16.
This topic deserves far more detail than this post covers. Do a search for WordPress vs. HTML and research the issue before making your choice on which route to go.
Or, call us and we can give you more to think about.
Sliders or slide shows have certainly livened up the Internet experience. Nearly every template comes with a home page slider.
But, should you always use one? How many slides? Should they be set to auto-play?
Should they loop continuously or just a few times? These are questions you should ask and discuss with your designer.
[Images courtesy of PublicDomainArchive.com and GRSites.com]
Call us for a free consultation before you choose a template.

Don't let the beautiful graphics captivate you all the while thinking it will be easy to duplicate that look with your content.

It isn't as easy as it looks. It takes time.
When Buying a Template Don't Forget This.
Has this ever happened to you? You look at this beautiful template online, but when you get it home (order and download it), it just doesn't look like it did in the store.
One of the unavoidable reasons this can happen is the images the developer was showing are copyrighted and can't be sent with the template. You may see placeholders instead of images.
The developer for this template included text images in the placeholder with the exact measurements for the images! That is helpful.
But, the larger issue is when you don't get the content along with the template. You may be left with lots of emptiness going back and forth to the online template version to guess where everything should go to look just right.
To overcome this, see if there is an option to download the template content. It may be a secondary step but is worth it.
Oh, one more thing. As great as some of these developers are in coming up with beautiful templates, they aren't the most exhaustive in creating manuals to cover lots of questions. This is where a professional can help.
[Image courtesy of "Salvatore Vuono" at FreeDigitalPhotos.net]
What to Leave In, What to Take Out.
A premium template, whether it is HTML or WordPress, comes loaded with lots of features and pages. A customer can easily think they have to fill in everything with their own content or images. I.e., the template comes with an "About Us" page so they think they have to gather content for that page.
Our philosophy is to remove all unnecessary elements from a template. For example, its seems every template comes with a Flickr section. Yet, few people really need it. Get rid of it.
Or, there will be five social media links. It would be silly for the business owner to think they have to use everyone of them.
Keep in mind the developer of a theme puts all these elements in so whoever needs them will have them ready to go.
Back to the "About Us" page. If you have already told the visitor enough about who you are on the home page, why repeat yourself on a separate page? Instead, keep the site lighter.
If your phone number and email is on each page, you might not need a "Contact" page.
[Image courtesy of "gubgib" at FreeDigitalPhotos.net]
Have you ever gone to a website and discovered the copy has kind of a thinness to it? It seems stilted or canned.
What you have happened upon is copy or content that is what is called "keyword stuffing."
Here is how it often goes, "If you are looking for a washer repair in La Mesa, CA, call us to schedule a washer repair." Similarly, other repairs will be written about in the same manner.
If you look down at the bottom of the page you will see a separate page for every city and neighborhood in your area, all filled with the same copy with only the city name changed.
These companies, through the prompting of a web company, are trying to trick Google into ranking them high.
It sometimes works but the visitor, or end customer, isn't being given much information. My suggestion is to find a vendor who treats you as an individual, not as a search engine.
[Images courtesy of PublicDomainArchive.com]
Call us to ask how to save money on your web project. Even if we aren't the ones you choose.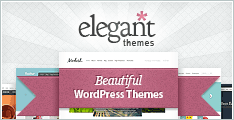 Elegant Themes - WordPress themes and plug-ins. One price for all themes. Unlimited websites.
Theme Forest - beautiful templates ready for customization.
Big Commerce - a premier, affordable e-commerce platform.